Welcome to Southern Charm Dental, your home for friendly, affordable family dentistry in Richmond and Humble!
Dr. Krupa Patel and the entire team at Southern Charm Dental focus on excellent dental care for the whole family, especially young children who need special care. We want our patients to receive the highest quality dental services with the newest technology in a relaxed and comfortable atmosphere. From preventive and general dentistry to orthodontic and restorative dental treatments, we make it easy to get all the dental care you need at our offices in Richmond and Humble!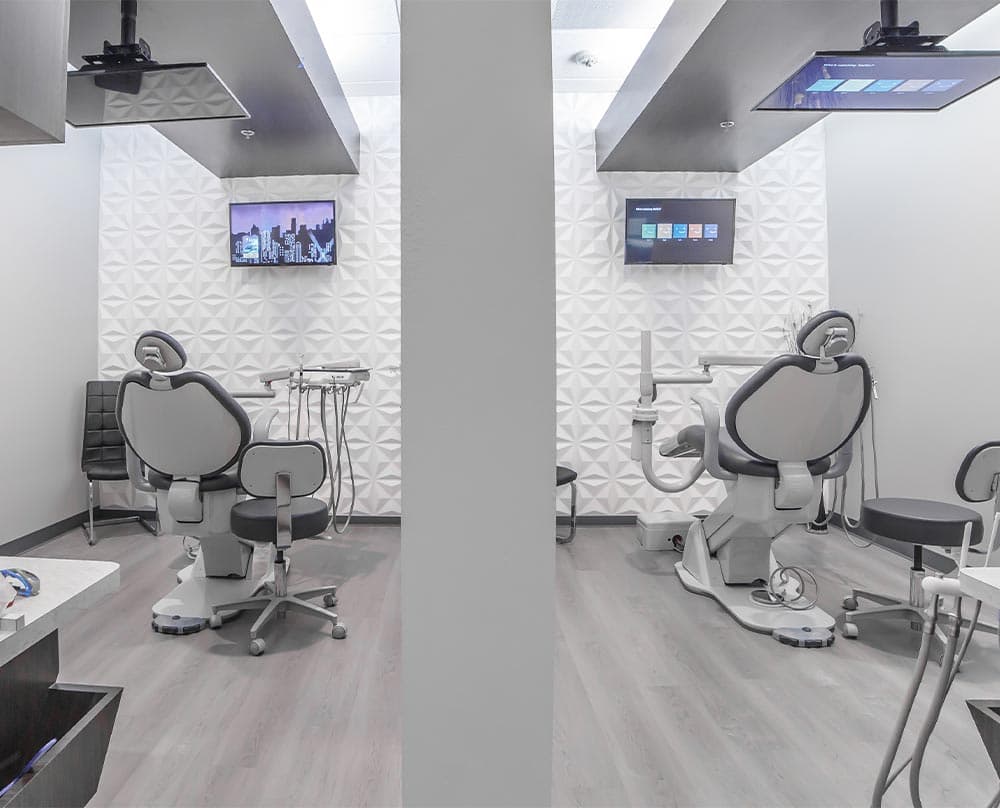 Advanced Dental Technology and Care
Our experienced, board-certified dentists invest in the latest technology for your comfort and convenience! We use advanced digital scanning equipment, modern dental materials, and high-tech laser dentistry tools for a range of non-invasive procedures. We also offer metal-free dentistry options for natural-looking restorations!
Convenient Scheduling Availability to Meet Your Needs
We believe that every patient should have access to dental care that fits their lifestyle. That's why we offer flexible scheduling options to all our patients. With early morning and late evening appointments, weekend hours, and family block scheduling, we provide care when it's most convenient for you!
Comfortable Amenities for the Whole Family
Southern Charm Dental welcomes families and patients of all ages! We strive to create a warm, inviting, and supportive environment at our practice, designed to meet your family's every need. Have a refreshing beverage in our waiting room while your children enjoy our play area. Watch Netflix while we work in our comfortable treatment rooms or listen to music on wireless headphones. Be sure to ask for a cozy blanket or pillow to help you relax in the dentist's chair!
Experienced Multilingual Dental Professionals
Our highly trained team speaks multiple languages to meet the diverse treatment needs of our communities! We speak English, Spanish, and Hindi to help you and your family feel comfortable. No matter your dental care needs, our team is here to help you with a smile!
Thank you for choosing Southern Charm Dental of Richmond and Humble!
We are proud to be your family's dental home. Call your local office or schedule your appointment online today!
We Care About Your First Visit With Us
At Southern Charm Dental, we want your visits to be comfortable and at ease. Enjoy our family-friendly amenities, such as: our children's play area, cozy blankets and pillows, wireless headphones, iPads, Netflix, and so much more during every visit to our office. We understand that in these uncertain times, your main concern is your family's health and well-being.